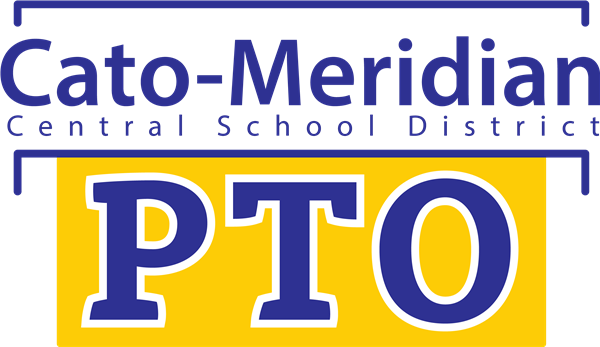 The Cato-Meridian Central School District PTO (Parent-Teacher Organization)'s mission is to create and sustain close relationships between our parents, teachers, students and the community. PTO promotes communication and cultivates a sense of community between parents, students and faculty through monthly meetings and school-based family engagement activities (movie nights, dances, bingo for books, game nights, etc).

PTO enhances our educational environment - supporting teachers and students by raising funds for educational materials, field trips, innovative instructional support, and technology grants. We recruit and coordinate volunteers for programs and projects that support and enrich our curriculum and educational goals. PTO works in partnership with the district to serve and advocate for all of our students and to help create a safe and healthy learning environment where students can excel and feel confident in themselves.

We are happy to welcome some new members and a new president (Elizabeth Turner) and hope to continue to add to our ranks. We are busily trying to add some exciting events to the school calendar. Please join us at the upcoming meetings, the first Tuesday of every month from 4:00-6:00pm in the round table cafeteria in the elementary school. We will also host the meetings on Zoom if you are unable to attend in person.

If you are interested in participating as a vendor at our 2022 Christmas Bazaar on December 3rd please print and complete the form below. Any questions can be directed to Michelle Sherman at msherman@catomeridian.org.